《5 Minutes with AOPA-China》是由中国AOPA国际事务部出品的全新音频播客栏目。在这里,你可以学习航空知识,了解最热的通航话题。希望你们能喜欢 Nick 和 Claire的节目,愉快的享受这五分钟的美好时光。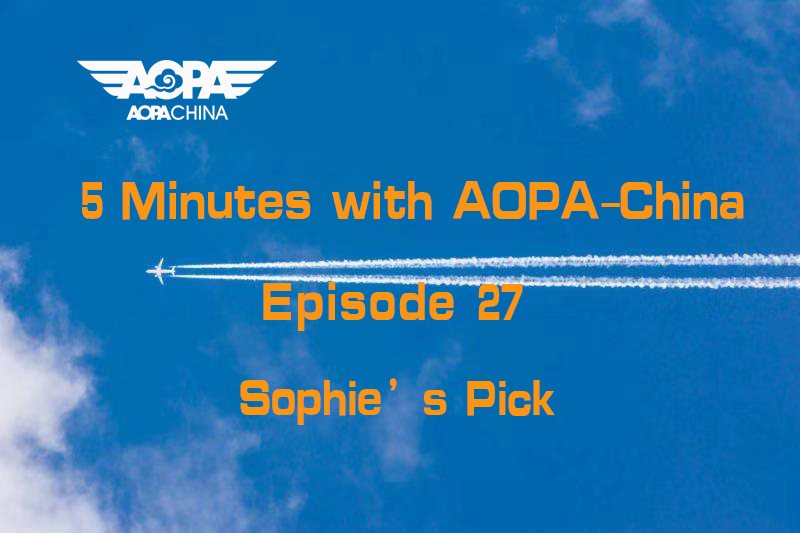 这一期我们邀请到了答题群里的超级粉丝Sophie!她是一名翻译,擅长会议口译和文件笔译,每年作为议员参加的会议超过100场,一起来听听她的航空故事吧~(由于Sophie常驻上海,我们便采用了电话采访的方式。)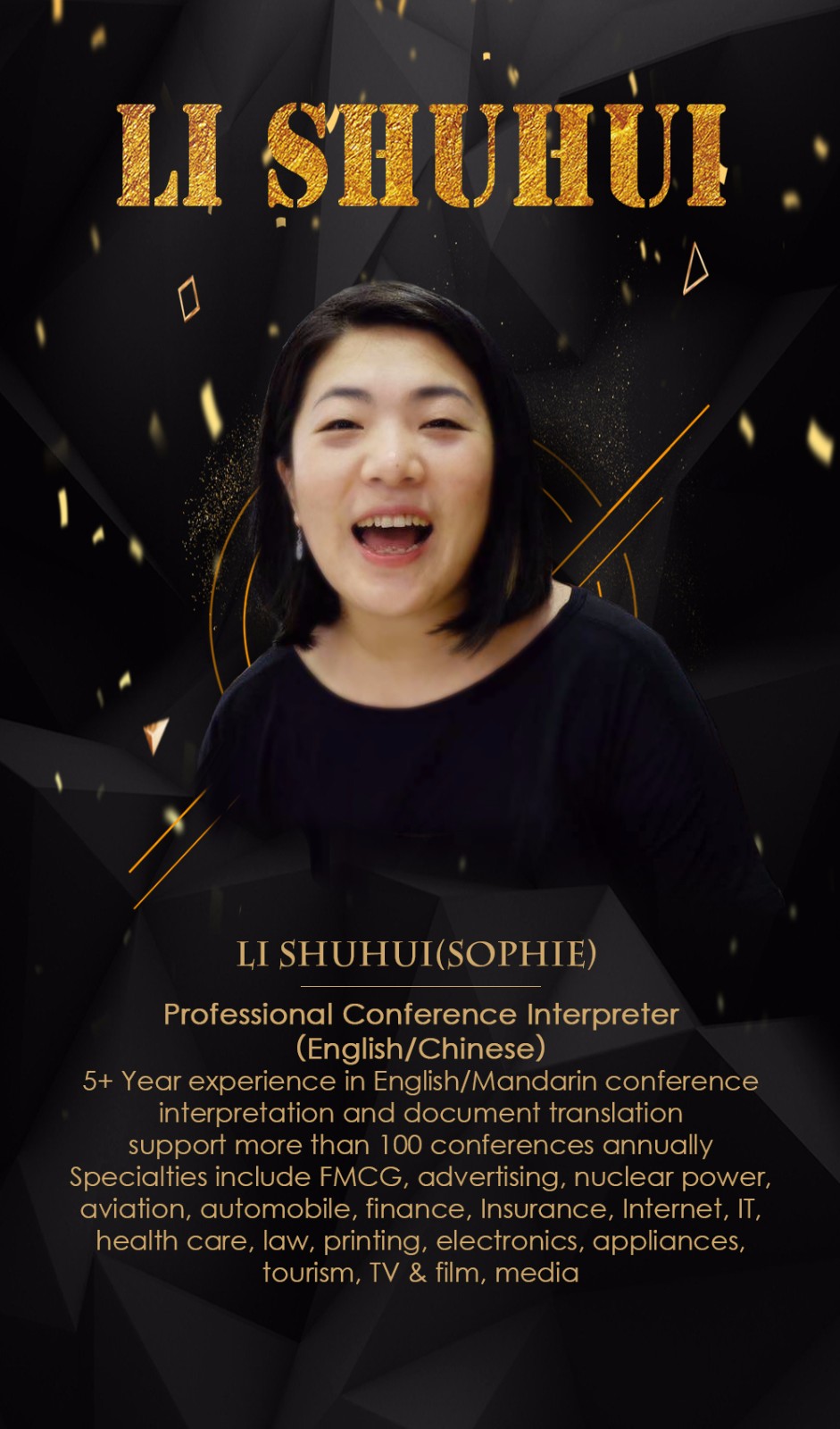 Sophie与航空结缘要从几年前说起了,那时她遇见了她的丈夫,一位英国飞行员。他们时常会谈论些航空话题,如飞机重量与配载,机组资源管理等,Sophie便对航空越来越感兴趣。为了关注和了解更多航空的信息,她在微信公众号上搜索到了陈建国机长,加入了飞行圈(什么是飞行圈?详见上期节目)的翻译群。逐渐地,她了解到了AOPA, 并关注了我们的公众号,收听了我们的播客,在推送里看到了答题群的介绍和Nick的联系方式,故事就此开始了~

当提及到航空安全的话题时,Sophie站在乘客的角度表达了自己的看法:安全文化很重要,比如乘客们应主动遵守规定,不要给机场的工作人员添麻烦。随着她对这个行业了解的越多,她就更能理解这个行业,所以遇到问题时,会更加冷静,不会跟工作人员置气,而是充分信任他们能够完满地解决问题,保障大家的安全。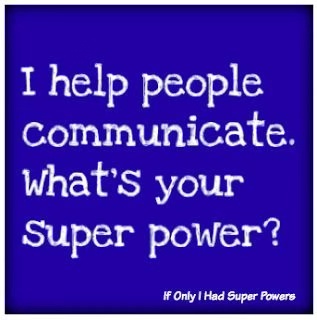 Sophie也表达了自己的困惑:行业一直十分重视航空安全,可是今年她发现安全事故不在少数。Claire对此说道,"事故每年都会有,你发现今年事故特别多,是因为你越来越关注这个行业了,比如过去两年,你可能很少关注这方面的新闻。而且事故不仅反映出安全问题,也反映出这个行业正在不断地发展,越来越多的人开始选择飞机这种出行方式。"
5分钟对于这次采访来说实在太短了,不过别担心,我们今后肯定会现场采访Sophie的,甚至视频采访哦!你对航空安全有什么看法?同意Sophie的观点吗?也可以在评论区留言~ 你的航空故事也可以发到我们的邮箱分享给大家!
别忘了填写我们最新的问卷啊,点击阅读全文,或者将此链接复制到浏览器https://www.wjx.cn/jq/31139950.aspx
邮箱:info@aopa.org.cn
以下是英文部分
Nick:Hi everyone, you are listening to 5 Minutes with AOPA-China. I'm Nick. This week, we are so excited to have a guest here. She is a great aviation fan, having already gained more than 200 experiences in 5 PM Aviation Quiz. She is an excellent English-Chinese interpreter, supporting more than 100 conferences annually in various fields such as nuclear power, aviation, automobile, finance, insurance, internet, law, tourism, you name it. Without further ado, let's listen to the phone interview.
Claire: Hello, good afternoon, thank you for taking this interview, Sophie.
Sophie: You are very welcome. Good afternoon.
Claire: Would you please tell us something about yourself? What do you do?
Sophie: My name is Sophie Li, and I'm a Chinese-English interpreter. Interpreter means you do all your translation either from Chinese to English or English to Chinese in consecutive mode or simultaneous mode. I did a lot of interpreting job for nuclear power sector, the associated review, executive meeting,etc, and aviation sector.
Claire: Wow, I think that is the coolest job, maybe aside from the aviators (laugh). I really want to know how did you join our little group?
Sophie: Yes, for the quiz group, it's actually a story. I met my husband a few years ago, he is a pilot. We were talking about things related to aviation about his job like mass and balance, CRM, safety and the difference between Europe and China. And I was searching related public account on Wechat. Then I found a Captain called Chen Jianguo who has a platform called Flight Circle. I was trying to become a member of Flight Circle Translator Group. And Capt.Chen added me to the group. Then I realized there is an organization called AOPA. I followed your public account , listened to your podcast and then I realized Nick's Wechat. So I applied to add his wechat and we got connected, and he dragged me to the Quiz group. That's exactly what was going on.
Claire: Wow, It's really a long story.
Claire: Well, Aviation safety is always the No.1 issue. What kind of measures can be taken to help us better understand it?
Sophie: In my opinion, I have been translating in nuclear business which also prioritizes safety. So I think safety culture is really very important among the unprofessionals. From the passenger side, there is not a lot passengers can do. Passengers would probably follow the instruction and not make any trouble. I think that's the best we can do. It will be better if the organization like AOPA can publicize and do a little bit more education communication in public. So people in general would know more about what is going on. They will not get panic or get angry when there is something going on about the flight. Because now I know more about aviation, what pilots can do and can not do, I am calmer. I know the professionals will handle the problem properly and I don't make trouble for them. Yes, passengers may not know what's going on and they follow their instinct which sometimes is wrong.
Claire: That's right, always follow the instructions of professionals. That's always the right choice.
Sophie: This year, we've seen a lot of accidents actually.
Claire: The reason you realize more accidents than before is that you are more into this industry. Like two years ago, maybe you are not so keen on the aviation news, so you may not realize there were so many accidents. Accidents actually reflect not only the safety operation level but also the market that how many people are using this mode of transport.
Nick: Thank you so much for joining us today Sophie! Great job! And how do you think of aviation safety? Leave us your comments , as the best conversation happens after the episode. See you next week. Oh wait wait, don't forget to finish the questionnaire below, as your opinion matters a lot to us. Bye.
Click "Read More" to fill the questionnaire or copy the link to your Safari https://www.wjx.cn/jq/31139950.aspx