《5 Minutes with AOPA-China》是由中国AOPA国际事务部出品的全新音频播客栏目。在这里,你可以学习航空知识,了解最热的通航话题。希望你们能喜欢 Nick 和 Claire的节目,愉快的享受这五分钟的美好时光。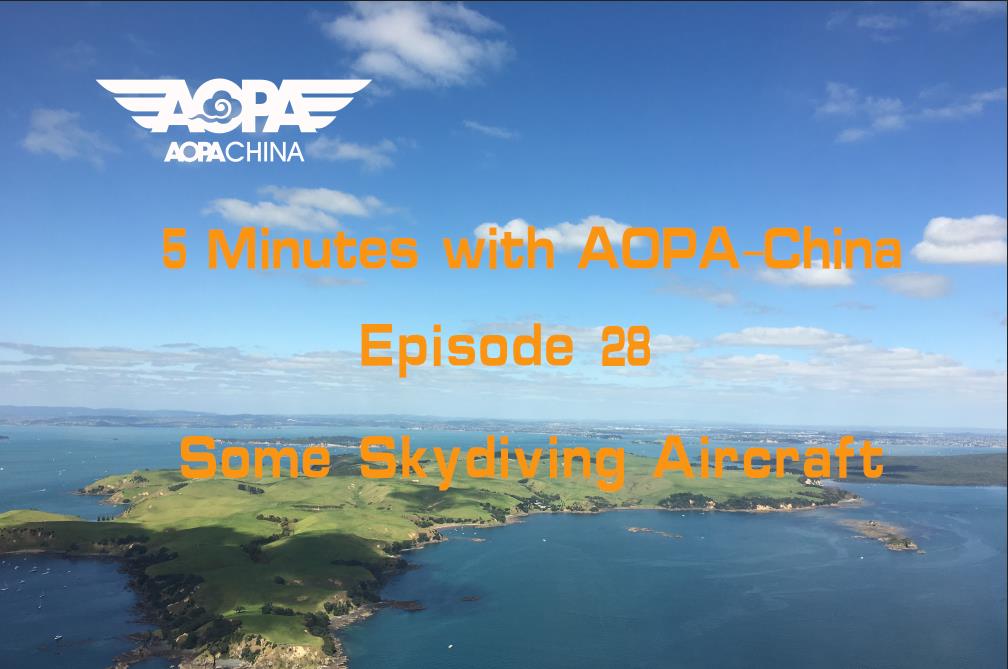 这一期,我们来聊一聊用于高空跳伞的飞机。(文末有图片福利哦~)一说到高空跳伞,你是不是感觉肾上腺素激增,血脉喷张?
哈哈,当然不会,只有真正体验的时候才会有上述反应(调皮脸)。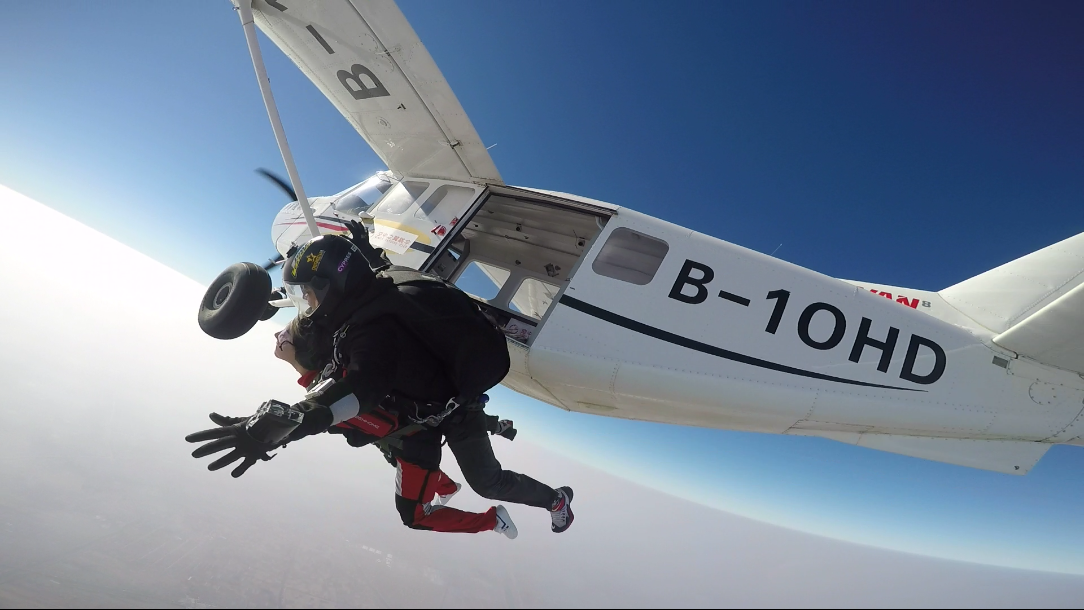 跳伞跟航空有什么关系呢,我们可是一个严肃的播客节目!很简单,跳伞的前提是你得先坐飞机飞到至少三千米的高空。

推特上有一个关于跳伞的段子,特别有意思:混蛋航空公司!飞机上没有乘务小姐姐也就算了,还不给可乐和坚果,飞到10000英尺(约3000米)的高空竟然打开舱门把我踹了出去!
哈哈十分形象,把体验者从地面送到高空确实是通航的任务。
天津的津津的通航去年就增设了这一业务,已有2000余名体验者去那儿打卡了。津津通航的董事长窦如潮先生跟AOPA是多年的老朋友,我们有幸邀请到他给我们讲述具体信息。在听窦先生讲解前,我们先来介绍几架常用于跳伞的通航飞机吧!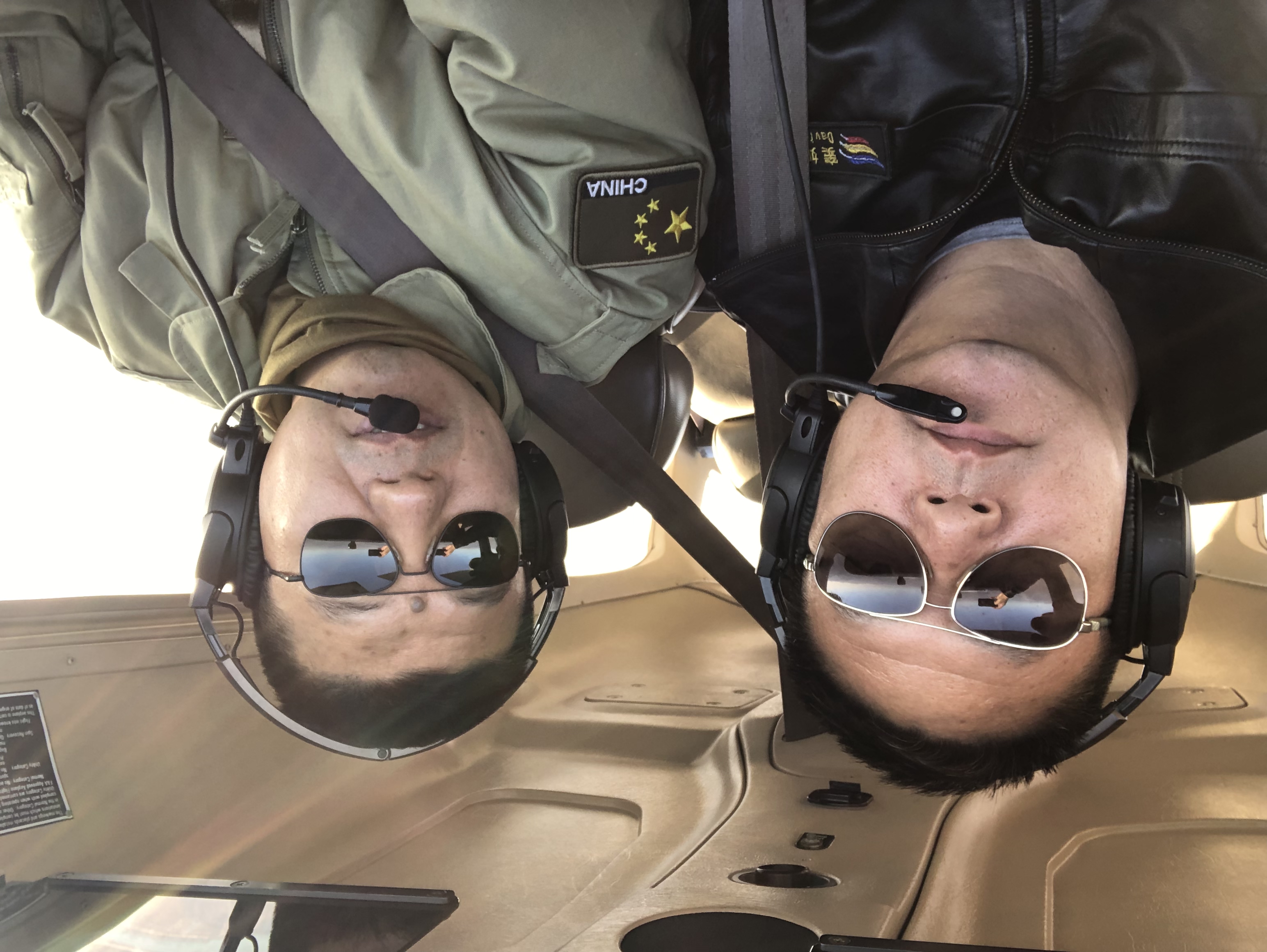 津津通航的董事长窦如潮(左)
首先当然是踏实肯干,任劳任怨的塞斯纳182了!它并不豪华,却是跳伞界公认的勤劳小标兵,十分耐用。它成本低,易保养,只要你要跳伞,它二话不说,30分钟内准把你送到三千米高空,就是这么实在!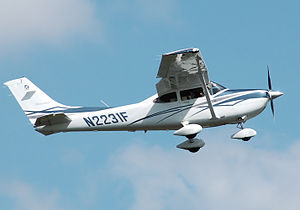 Cesssna 182
另一架较受欢迎的是SC-7 Skyvan。它本是小型多用途运输机,机身侧面为方形,内部空间宽敞,舱门很大,对于跳伞来说再合适不过了,人称"空中货车"。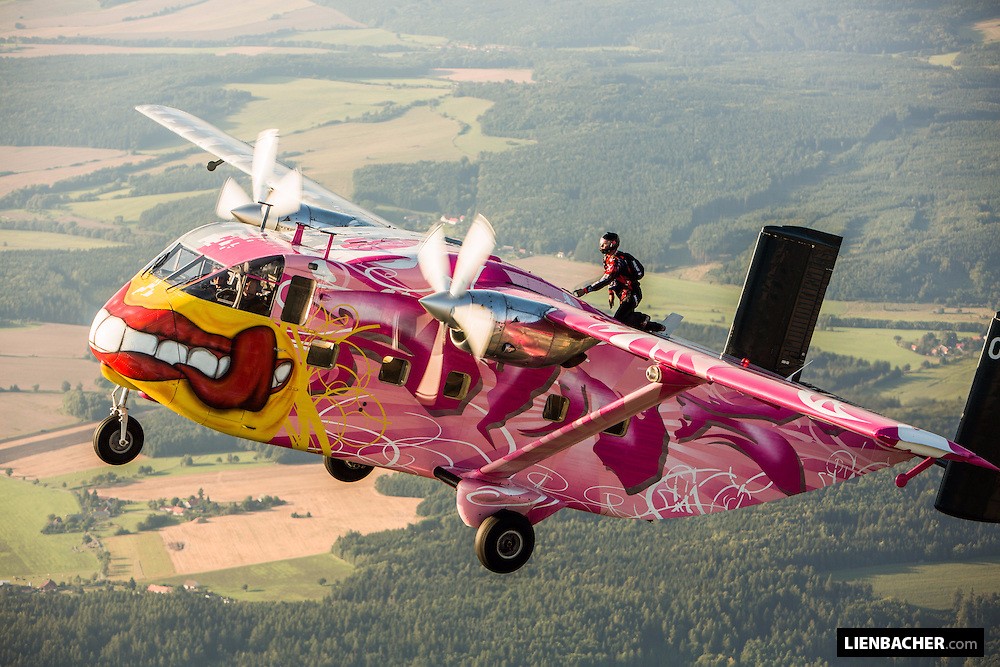 Skyvan
内部空间大说明运力大,即一次承载的乘客多,这对于运营者来说是比较节省成本的。说到运力,就不得不介绍跳伞飞机里的明星DHC-6,绰号"双水獭"。它几乎集所有优势于一身:大舱门,舒适的座舱环境,爬升速度快,双发涡轮发动机,即使一发失效,也能保证安全。唯一的缺点就是贵。
DHC-6bTwin Otter
津津通航目前跳伞用到的飞机是GA8,一次可搭乘3位体验者和3名教练。明年将会购入塞斯纳208,运力更大,爬升速度更快,座舱更加舒适!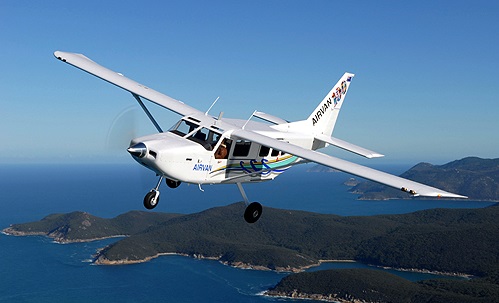 GA8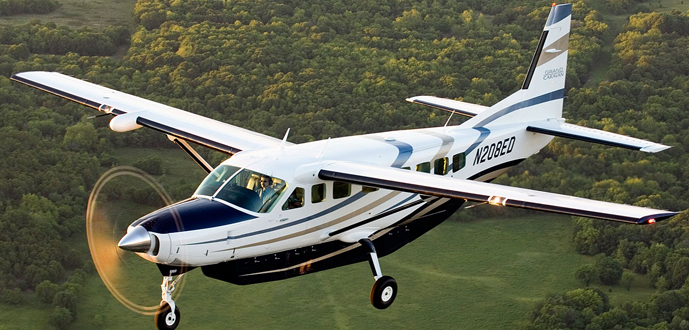 Cessna208
现在听听窦如潮先生对津津通航的介绍,了解中国通航概况:(点击最上方的音频,只有听了才知道哦~)
你体验过跳伞吗?你还知道哪些用于跳伞的通航飞机?欢迎在评论区跟我们分享!
等等,说好的图片福利呢?(捂脸笑)
别忘了填写我们最新的问卷啊,点击阅读全文,或者将此链接复制到浏览器https://www.wjx.cn/jq/31139950.aspx
邮箱:info@aopa.org.cn
以下是英文部分
Claire: Hello everyone, you are listening to 5 minutes with AOPA-China. I'm Claire.
Nick: Hi, this is Nick. This episode we are gonna talk about skydiving aircraft.
Claire: Right, skydiving is an extreme sport. It is for the professional adventurers. Amateurs like us can try tandem skydiving.
Nick: Well, I see. So have you tried once? I mean tandem skydiving.
Claire: No, not yet. But I will.
Nick: I saw this on Twitter. "Stupid airline. They fly you in a plane with no air hostess, don't serve you coke or nuts and midway through the flight at 10000 feet open the door and kick you out of the plane."
Claire: Hahaha. First, allow me to introduce one skydiving airline to you. Tianjin Jin Jin aviation.Their skydiving business started more than a year ago. Almost 3000 people have checked the box on their bucket list.
Nick: I would like to be one of them. Mr. Dou Ruchao , the president of Jin Jin aviation, has been a friend of AOPA China for a few years. We are so delighted to have him with us as a guest for our podcast.
Claire: Before we dive into our conversation with him, let's introduce a few skydiving aircraft. The heroes make this sport possible.
Nick: Haha sure. The first has to be Cessna 182. It is no limousine, however. These little guys are the workhorses of the skydiving industry, as they are cheap to run and don't need a long runway. They can head to the jumpable altitude within 30 minutes. And you are ready to go.
Claire:Yes, the 182 has been in production since 1956, still enjoys the raging popularity. Another popular jump aircraft is skyvan. It is with larger capacity, a big door and it's comfortable inside. Well, these edges plus its angular design earned it many nicknames such as :"the shed", "the schoolbus" and "the flying truck".
Nick: Sounds strong and capable! To the operator, more capacity means more cost-effective. Speaking of capacity, skyvan has a burlier cousin. It can carry one pilot and up to 22 skydivers.
Claire: Wait wait...don't tell me. Ah, it is Twin otter, I guess.
Nick: Haha right! Twin Otter is the undisputed golden child of skydiving aircraft. This handsome fella has it all: a great big door, a comfy interior, a speedy ride to altitude.
Claire: More importantly, it has double turbines which provide safety in case one of them is in a bad mood.
Nick: When it comes to skydiving, my friends always put Australia, Turkey or the US as their first choices. But now I think Jin Jin aviation is nearer and more affordable.
Claire: The view is not half bad too. It is located in Tianjin Douzhuang Airport. We have a few photos provided by them, hope you could feel the vibe.
Nick: The aircraft used is GA8. Three passengers could try tandem skydiving with the coaches at the same time.
Claire: Next year Cessna 208 will be deployed for skydiving. More capacity, more fun.
Nick: Jin Jin Aviation focuses on many general aviation businesses, such as pilot training and skydiving services. Especially skydiving services.
Claire: I have heard it is hard to get a reservation during the peak times.
Nick: Mr. Dou Ruchao is this aviation guru, pilot and aircraft owner, too. In Jin jin Aviation there are 19 aircraft and 13 different types.
Claire: A little general aviation museum already. Fixed-wing, helicopter, turbine and piston, you name it.
Nick: Here we have this audio from Mr. Dou Ruchao.
(Interview recording)
Claire: Have you experienced skydiving? Do you want to have a go? What other skydiving jump planes do you know?
Nick: You can share your stories with us in the comment section or ask any questions about it below.
Claire: Have a nice weekend.